Similar Jobs
Amber Tower, Sansarchandra Road
1-2 Years
Customer Relationship Management

,

Customer Support

,

Follow Ups

,

Good Communication Skills

,

Inbound Calling

,

Lead Generation

,

Telemarketing
Gopalbari
0-1 Year
Customer Handling

,

Customer Support

,

Customer Relationship Management

,

Inbound Calling

,

Good Communication Skills

,

Follow Ups

,

Career Counselling

,

Inside Sales
Bani Park
0-1 Year

Customer Relationship Management
Credit Intern Job in Wholesalebox Pvt. Ltd. Jaipur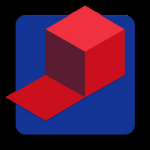 Credit Intern
Wholesalebox Pvt. Ltd.
http://www.wholesalebox.in
https://images.worknrby.com/YvP0XjNkHdBFqDk6&oswmg==/profile_1550644902106.jpg
Visit Website
Fresher may apply

Full Time

INR

Upto 10000

Per Month

50+

Jaipur

Bani Park

Jaipur

India

NA
Skills
Customer Relationship Management
Inbound Calling
Outbound Calling
Language Preference
English
Hindi
Job Summary
Job Summary Responsible for supporting credit program activities including processing customer and storing credit applications and transactions, training associates on credit policies and procedures, maintaining adequate supplies of credit card materials and signage, organizing promotions to meet budgeted goals, and reviewing and completing all Lowe's system tasks. Also responsible for greeting and acknowledging all customers in a friendly, professional manner and providing quick, responsive customer service. Responsibilities and Duties Responsibilities and Duties Selected intern's day-to-day responsibilities include: 1. Planning & implementing sales & marketing pitches for new clients 2. Generating leads and getting new clients 3. Handling existing clients and engaging in day-to-day communications with the clients 4. Coordinating with internal operations and technology teams to resolve matters at the earliest 5. Taking care of clients queries and grievances received through help tickets Required Experience, Skills and Qualifications Coordinating with the team • Creating sales targets • Creating a marketing approach • Maintaining the database and interacting with clients • Meeting clients and understanding their requirements • Attending exhibitions and traveling for business...