100% FREE JOB SEARCH TOOL
Worknrby is the best online job search platform that will help you in finding career opportunities near you. Our portal will find you a suitable job in a nearby location. All you need to do is register with us, and all the local employers will be able to search your profile. Jobs are available under multiple categories and are shown to you on the basis of your skills, job category and location.
Make use of the blog section that will quickly tip you on current employment trends, interview tactics and various other things. Register now for hassle-free job search and get hired immediately.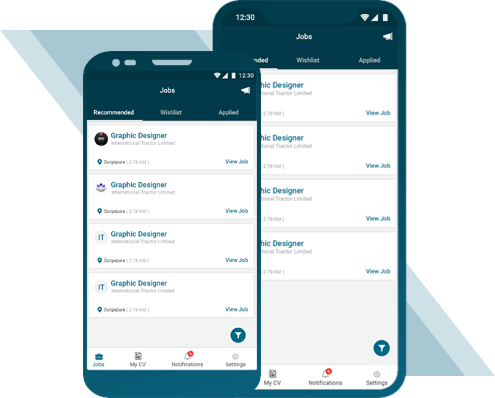 How does Worknrby work?
Create a mini-CV and Worknrby will show you the list of employers looking out for your set ofskills.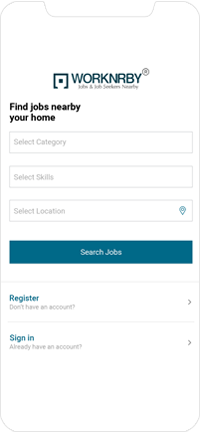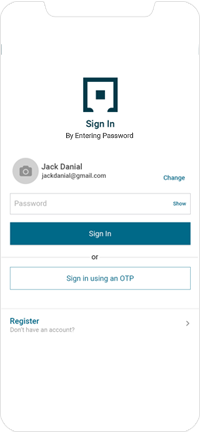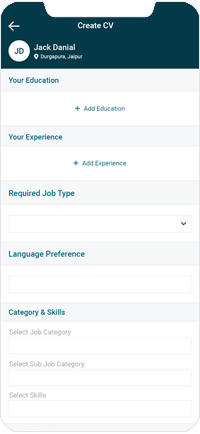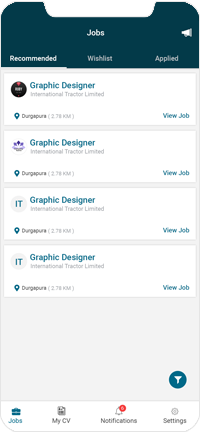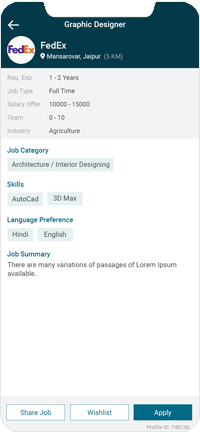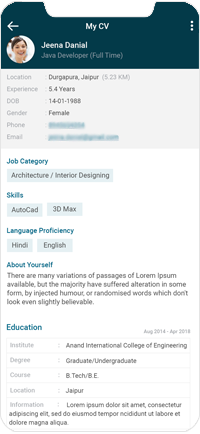 How to find a job near your home?
How to Register & Find Jobs Nearby With Worknrby App
Getting hired for a #job is easy, but finding a job nearby your residence in your favorite category, is just like a dream come true. Today, with widespread unemployment all over, if you look for a job, no doubt anyhow you'll get the one. But, finding a perfect job that suits your comfort zone and gives you a good pay at the same time is quite difficult. Well, all such thoughts and worries end here. #Worknrby is, India's first free hyper-local job search portal where you can explore thousands of job opportunities on a daily basis absolutely free. Here is the step by step guide explaining how to find jobs on Worknrby. You can easily download the app via google play store. Going on, get instantly registered on the portal by mentioning all the details required. You don't need to create any resume. The app creates it for you. Once you get registered successfully, you'll only get recommended jobs as per your category requirement. The most important thing is that you can even download your CV. The job search was never this easy. Get rid of fee-charging job agencies and consultancies Just go ahead and download the Worknrby app. Register for free and get hired. Like this video and subscribe our channel for more interesting updates! Visit Website: https://www.worknrby.com/ Download App- Android: https://play.google.com/store/apps/details?id=com.maaruji.worknrby iOS: https://itunes.apple.com/in/app/worknrby/id1302699571?ls=1&mt=8 Follow us on- Facebook: https://www.facebook.com/worknrby/ Twitter: https://twitter.com/worknrby LinkedIn: https://www.linkedin.com/company/worknrby-worldwide/ Blog: https://blog.worknrby.com Publication: https://medium.com/worknrby Google Plus: https://plus.google.com/+Worknrby If you have any queries, write in the comment section.
Getting a job near your home in Jaipur has become simple. All you need to do is follow this step by step guide and get employed right away.

Looking for a job has become super fast and efficient with Worknrby 2.0. Get instant results without wasting time.