Similar Jobs
Bani Park
5+ Years
Business Development

,

Channel Development

,

Client Servicing
Gopalbari, Jaipur
1-2 Years
Sales & Marketing

,

English Language
Bani Park, Jaipur
Fresher may apply

Sales & Marketing
Mba Sales Executive Job in Wholesalebox Pvt. Ltd. Jaipur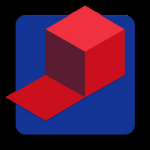 Mba Sales Executive
Wholesalebox Pvt. Ltd.
http://www.wholesalebox.in
https://images.worknrby.com/YvP0XjNkHdBFqDk6&oswmg==/profile_1550644902106.jpg
Visit Website
Fresher may apply

Full Time

INR

10000 - 15000

Per Month

50+

Jaipur

Bani Park, Jaipur, Rajasthan 302016, India

Jaipur

India

NA
Skills
B2B
Communication Skills
Language Preference
English
Hindi
Job Summary
Job SummaryWholesaleBox is the fastest growing and only vertical B2B platform in India, operating in Fashion and Lifestyle. It connects manufacturers to shopkeepers directly, bypassing traditionally unstructured and inefficient supply chain.Responsibilities and DutiesAs discussed on the phone, Job description will be as follows:1. Outbound cold calling.2. Key account handling.3. Target based sales profile.4. Timings will be 10.30-7.30. With 45 minute break in between.What are we looking in the individuals:1. Dynamic and enthusiastic individuals ready to cope up with the sales pressure.2. Preferable experience in insurance/holiday packages sales.3. Freshers are also welcome, provided that they have a strong fervor for sales and enthusiasm for the job.