Similar Jobs
Mansarovar, Jaipur
1-2 Years
PHP

,

Wordpress CMS

,

HTML

,

CSS

,

Jquery

,

Javascript

,

Magento

,

Laravel
Mansarovar, Jaipur
1-2 Years
Python

,

Web Development
Mansarovar, Jaipur
0-1 Year
Javascript

,

API Testing

,

GIT

,

Back End

,

Android Application Development

,

Android API

,

Android Design
Business Analyst Job in Jasapp Techserv Pvt. Ltd. Jaipur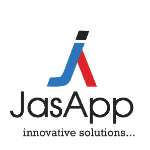 Business Analyst
Jasapp Techserv Pvt. Ltd.
http://www.jasapp.com
https://images.worknrby.com/4T6JXzMLj0icZ1ImMTgqtw==/profile_1547811410351.jpg
Visit Website
2-3 Years

Full Time

INR

25000 - 30000

Per Month

10-25

Jaipur

Mansarovar, Jaipur, Rajasthan, India

Jaipur

India

NA
Job Category
IT & Software Development
Skills
Bidding
Lead Management
Upwork
Language Preference
English
Hindi
Job Summary
Responsible for getting business through different online marketplaces/job boards like UpWork, Guru, Freelancer, Etc. for IT Services (Web, mobile development). Should be able to provide initial quote and coordinating with project team to get estimations if required. Generating potential leads and gathering their project requirements. Knowledge of preparing attractive business proposals and submitting for Client's Review. Respond to client requests, manage communication and schedule online meetings with clients in different time-zones.