Similar Jobs
Jagatpura, Jaipur
0-1 Year

Bidding
Malviya Nagar, Jaipur
3-5 Years

Sales & Marketing
Gaurav Tower, Indira Palace
Fresher may apply
Business Development

,

Counseling

,

Communication & Presentaion Skill

,

Client Servicing
Business Analyst Job in Seven Webepower Pvt. Ltd. Jaipur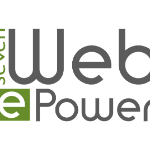 Business Analyst
Seven Webepower Pvt. Ltd.
https://www.webepower.biz
https://images.worknrby.com/GMIBrAWG7F8nSay3wt8vrw==/profile_1552038530872.jpg
Visit Website
0-1 Year

Full Time

INR

10000 - 15000

Per Month

10-25

Jaipur

Jagatpura, Jaipur, Rajasthan, India

Jaipur

India

NA
Skills
Bidding
Business Development Executive Activities
Language Preference
English
Hindi
Job Summary
Required a Business Development Executive (Online Bidder) who can do bidding on the portals. • Online Bidding expert on Upwork, People per hour, Guru portals (for IT projects preferred) • Experience in writing Proposals, Bidding for the projects of Web and Mobile Development. • Identify, create and pursue new business opportunities and clients. • Good knowledge of getting quality leads for Mobile Application Development, Web Development and Digital Marketing. • To be involved in Pre-Bids, Follow ups, Competition Analysis. • Able to propose project budgeting to client. • Excellent written and intellectual skills required as the candidate can go through the client's requirement and create a customised proposal accordingly.