Similar Jobs
Vaishali Nagar, Jaipur
2-3 Years
Sales & Marketing

,

Market Development

,

Market Assessment

,

Communication & Presentaion Skill
Evershine Tower, Amrapali Marg
0-1 Year
Communication & Presentaion Skill

,

Business Generation

,

Client Servicing
Vaishali Nagar, Jaipur
1-2 Years
Leadership

,

Management

,

Client Communication

,

English Language

,

Customer Analytics

,

Vendor Management

,

Computer Knowledge

,

Client Relation
Business Development Manager Job in Blive Web Solutions Pvt. Ltd. Jaipur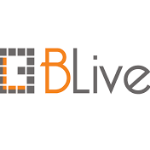 Business Development Manager
Blive Web Solutions Pvt. Ltd.
http://www.blivesolutions.com
https://images.worknrby.com/fy9HkdPCJMbeXLXMPZVdMw==/profile_1542966837713.jpg
Visit Website
3-5 Years

Full Time

INR

25000 - 30000

Per Month

10-25

Jaipur

Chitrakoot, Jaipur, Rajasthan, India

Jaipur

India

NA
Skills
Bidding
Buisness Analysis
Business Development Manager
Presales
Language Preference
English
Hindi
Job Summary
Candidate should have experience in Online Bidding. Sound working knowledge is required of portals- Upwork, Freelancers, Linkedin etc. Generate leads and revenue generation. Maintain client relation. Freshers and people with 1-5 yrs can apply.