Similar Jobs
Gopalpura Bypass Rd, Vardhman Nagar
1-2 Years

Dot Net
Mansarovar Metro Station Parking, Mansarovar Metro Station
1-2 Years
Laravel

,

Php
Chitrakoot, Jaipur
1-2 Years
HTML

,

CSS

,

Bootstrap

,

Corel Draw

,

Adobe Photoshop
Network Engineer Job in Neerja Software Pvt. Ltd. Jaipur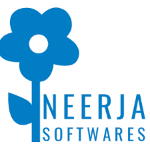 Network Engineer
Neerja Software Pvt. Ltd.
http://www.neerjasoftwares.com
https://images.worknrby.com/Q6moS2WMao93HlsYfkzQkw==/profile_1551859818266.jpg
Visit Website
Fresher may apply

Full Time

INR

10000 - 15000

Per Month

50+

Jaipur

Gopalpura Bypass Rd, Vardhman Nagar, Karni Vihar, Jaipur, Rajasthan, India

Jaipur

India

NA
Job Category
IT & Software Development
Skills
CCNA
firewalls
Hardware & Networking
Data Security
Data Privacy
Language Preference
English
Hindi
Job Summary
Job Disruption Implement any Improvement, Modification, or Replacement of Network Infrastructure Components or Maintenance Task. Responsible & Configuring on device SNMP for Monitoring, Management, Graphs & using Network Tools Like Cacti, PRTG, RackTable. Managing and Troubleshoot Network related issues, L2 & L1 Level Tickets and provide solution. LAN designing like setting VLAN, VTP, STP on L2 and L1 Switches and Redundancy protocol like HSRP. Configuration of Firewall, VPN, Access-list on ASA and other vendor.