Similar Jobs
Gopalpura Bypass Rd, Vardhman Nagar
3-5 Years
PHP

,

Cake Framework
Nirman nagar
Fresher may apply
Angular JS

,

JavaScript

,

HTML

,

CSS
Shri Rout Cement, Gopalpura Bypass
0-1 Year
Wordpress

,

Php

,

Jquery
Sales Executive Job in Neerja Software Pvt. Ltd. Jaipur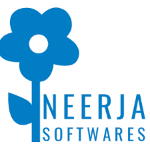 Sales Executive
Neerja Software Pvt. Ltd.
http://www.neerjasoftwares.com
https://images.worknrby.com/Q6moS2WMao93HlsYfkzQkw==/profile_1551859818266.jpg
Visit Website
0-1 Year

Full Time

INR

Upto 10000

Per Month

50+

Jaipur

Gopalpura Bypass Rd, Vardhman Nagar, Karni Vihar, Jaipur, Rajasthan, India

Jaipur

India

NA
Job Category
IT & Software Development
Skills
Communication & Presentaion Skill
English Language
Language Preference
English
Job Summary
Job Responsibility?Offered customers with exemplary and timely service.?Provided accurate product information.?Served multiple customers discovered their needs, and made recommendations to generate sale.?Enhanced product knowledge utilizing limited resources.?Merchandised, stocked and replenished the selling floor constantly.?Handled chash,checks transactions. ?Built and maintained internal and external customer satisfaction.?Met and exceeded sales goals .