Similar Jobs
3F-24, Mahima Trinity
3-5 Years

Sales & Marketing
Nirman Nagar, Brijlalpura
0-1 Year

Cleaning
Nirman Nagar, Brijlalpura
3-5 Years

Digital Marketing
Content Writer Job in Neerja Software Pvt. Ltd. Jaipur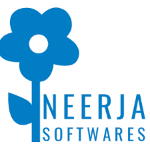 Content Writer
Neerja Software Pvt. Ltd.
http://www.neerjasoftwares.com
https://images.worknrby.com/Q6moS2WMao93HlsYfkzQkw==/profile_1551859818266.jpg
Visit Website
1-2 Years

Full Time

INR

15000 - 20000

Per Month

50+

Jaipur

Gopalpura Bypass Rd, Vardhman Nagar, Karni Vihar, Jaipur, Rajasthan, India

Jaipur

India

NA
Language Preference
English
Job Summary
Responsibilities and Duties • Able to develop content in multiple formats and can differentiate among website content, SEO based content , Articles , Blogs and understanding of keyword density, Meta tags, Keywords insertion & placement, sequencing. • Candidate should be able to conduct periodic check of content health. • Candidate should be to conduct online research, analyse content from various websites and write creative unique content. • The candidate should be able to develop original content for website. • Excellent writing, editing and computer skills • Must be fluent in writing English. Knowledge of Hindi writing will be an extra advantage. • Good command over language and grammar. • S/He should be able to write content as per the requirements of High PR Publishing...