Hiring For Plumber And Electrician For Dubai Jobs Job in A.g.r.b Fly Aviation Pvt Ltd. Kolkata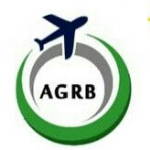 Hiring For Plumber And Electrician For Dubai Jobs
A.g.r.b Fly Aviation Pvt Ltd.
http://www.agrbflyaviation.com
https://images.worknrby.com/JfuX14gAhaSRVsNhI6Z0dw==/profile_1556104609972.jpg
Visit Website
Fresher may apply

Full Time

INR

30000 - 40000

Per Month

0-10
Construction & Infrastructre

Kolkata

Kolkata Zoological Garden, Belvedere Road, Zoological Garden Area, Alipore, Kolkata, West Bengal, 700027

Kolkata

India

NA
Skills
Back Office Operation
Computer Data Entry
Data Entry Operation
Plumbing
Carpentry
Language Preference
English
Hindi
Job Summary
Urgent Job Openings , ELECTRICIAN, and PLUMBER,FOR LEADING CO IN DUBAI UAE (GULF). Description, Need Following requirement, 1, ELECTRICIAN 2, PLUMBER, ALL TRADE. 3, COMPUTER OPERATOR & ACCOUNTANT , Job Duties and Tasks for: "Electrician" 1) Assemble, install, test, and maintain electrical or electronic wiring, equipment, appliances, apparatus, and fixtures, using hand tools and power tools. 2) Diagnose malfunctioning systems, apparatus, and components, using test equipment and hand tools, to locate the cause of a breakdown and correct the problem. 3) Connect wires to circuit breakers, transformers, or other components. Job Duties and Tasks for: "Plumber" 1)Assemble pipe sections, tubing and fittings, using couplings, clamps, screws, bolts, cement, plastic solvent, caulking, or soldering, brazing and welding equipment. SALARY :- 2K OR TO 4K AED OR ( DEPEND UPON EXPERIENCE ) IN RS 35K TO 80K Over time if applicable ,as per co law, Candidate with Minimum 1 TO 3 Years of GULF experience IS must. ANY 10 TO 12 PASS OR, ;DEGREE,DIPLOMA. FACILITY :- ACCOMMODATION + TRANSPORT + MEDICAL ETC. DIRECT CLIENT INTERVIEW DELHI. EMAIL ID- AGRBFLYAVIATION@GMAIL.COM Regard AK Gupta ( 989994 7076 ) AGRB FLY AVIATION PVT LTD MANPOWER GULF.