Similar Jobs
Lajpat Nagar, New Delhi
0-1 Year

Team Building
Sector 63
Fresher may apply
Cold Calling

,

Lead Generation

,

Outbound Calling

,

Telemarketing
Lajpat Nagar 4, New Delhi
Fresher may apply
Cold Calling

,

Cross Selling

,

Customer Handling

,

Customer Relationship Management

,

Customer Support

,

Follow Ups

,

Good Communication Skills

,

Lead Generation
International Outbound Bpo Sales Job in Keshav Manglam Impex Pvt. Ltd. Noida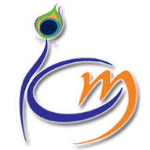 International Outbound Bpo Sales
Keshav Manglam Impex Pvt. Ltd.
http://www.kmilab.com
https://images.worknrby.com/o9Oryzhbr1LSJqCazBt5cw==/profile_1545433903446.jpg
Visit Website
2-3 Years

Full Time

INR

25000 - 30000

Per Month

50+

Noida

Sector 153, Noida, Uttar Pradesh 201310, India

Noida

India

NA
Skills
BPO & ITES
BPO SALES
BPO Outbound
BPO Presales
BPO Call Center
Language Preference
English
Job Summary
Duties and Responsibilities: - Contacting potential or existing customers to inform them about a product or service. - Engage in communication with the customers to convert them into prospects for sales. - Up sell additional products as need arises - Use database, CRM, or other software to track progress, enter information and updates with new prospects - Maintain 100% Quality compliance as per our Compliance Guidelines. - Work successfully in a team environment as well as independently. Requirements and Qualifications: - 1-3 years of experience in an International Outbound Sales - Excellent communication, interpersonal and presentation skills - Willing to work US Process/Night Shift - Networking aptitude - Excellent in MS Excel - Bachelor degree in any field. Undergrads with relevant experience can also apply Benefits: - Salary- 2.5 LPA to 3.5 LPA with performance-based incentive - Cab facility provided (To only Noida residing candidates. No charges apply) - One time Meal provided. Interested candidates can email their resumes to HR Diksha Handa at hr@kmilab.com Call on 9667461698 to book your interview appointment.