Similar Jobs
Gopalpura mode
0-1 Year

Web Development
Malviya Nagar, Jaipur
1-2 Years
Node JS

,

Angular JS
Malviya Nagar, Jaipur
1-2 Years
Laravel

,

PHP Frameworks

,

Php
Oracle Developer Job in Marktine Business Solutions Pvt. Ltd. Jaipur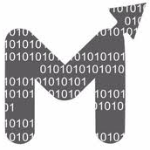 Oracle Developer
Marktine Business Solutions Pvt. Ltd.
http://www.marktine.com
https://images.worknrby.com/Duq767sPp+xzVLffCczWuw==/profile_1570697346832.jpg
Visit Website
3-5 Years

Full Time

INR

50000 +

Per Month

10-25
IT/ITES & Software

Jaipur

Malviya Nagar, Jaipur, Rajasthan, 302017

Jaipur

India

NA
Job Category
IT & Software Development
Skills
Oracle Database
Oracle Administration
Language Preference
English
Hindi
Job Summary
Oracle Developers are responsible for designing and managing different areas related to the spectrum of work of Oracle. They create, modify, and test the codes, scripts, and forms that allow a system to run different types of applications. Duties of these professionals vary according to their role in a company. They may work as computer programmers, system administrators, web developers, database analysts, network administrators, designers, or web administrators. Oracle Developers usually perform many of the following tasks: Conducting trial runs of software applications. Performing system analysis. Reviewing programs. Preparing workflow charts. Correcting errors in programs. Location- Jaipur Annual Salary- Upto 12 LPA Immediate joiners are preferable.