Similar Jobs
Nirman nagar
1-2 Years
Back Office Operation

,

Database Management

,

Calling

,

Social Media Management
Patrakar Colony, Mansarovar
0-1 Year
Computer Knowledge

,

English Language
Mansarovar
Fresher may apply

Cleaning & Sanitization
Operation Manager Job in Caresathome Health Management Pvt. Ltd. Jaipur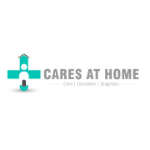 Operation Manager
Caresathome Health Management Pvt. Ltd.
http://www.caresathome.com
https://images.worknrby.com/gBOGUc5IX+r8jIuSKDPTcw==/profile_1551109582068.jpg
Visit Website
2-3 Years

Full Time

INR

20000 - 25000

Per Month

0-10

Jaipur

Mansarovar

Jaipur

India

NA
Skills
Business Operations
Asset Management
Administrative Support
Coordination
Facility Management
Contract Management
Document Management
Office Administration
Language Preference
English
Hindi
Job Summary
1. Head and Build Plan for Caresathome & Execute The for Consistent Growth. 2. Responsible For its Center All Over India & Ensure ROI. 3. Collaboration & Build Strong Relationship with Government. Regularity In to Build Brand Equity of the Organization. 4. Ensure Execution of marketing programs to drive patient traffic and increase market share. 5. Build system and processes to continually create Great patient experience & Satisfaction 6. Identify study feasibility and ensure project management or launch of new center. 7. Build, develop, lead, collaborate and manage the employee team drive employee engagement. 8. Maintain the stability of all the centers and must be predictable for future logistic needs Managing complete care delivery process for branch. • Managing complete documentation and report to seniors • Managing staff. • Ensuring safety • Maintaining Financial Stability. • Creating reports. • Preserving facility integrity • Purchasing Equipment. • Collecting and managing data. • Communication with personnel. • Assessing problems. • Managing policy.