Similar Jobs
Mansarovar Plaza, Madhyam Marg
2-3 Years
SEO

,

SMO
Sector 6, Mansarovar
Fresher may apply

Online Marketing
Mansarovar, Jaipur
1-2 Years
SEO

,

SMO

,

Google Analytics

,

Google Tag Manager

,

Online Marketing

,

Off Meta Data Optimization

,

On Meta Data Optimization

,

Paid Marketing
Seo Executive Job in Jasapp Techserv Pvt. Ltd. Jaipur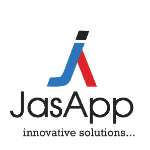 Seo Executive
Jasapp Techserv Pvt. Ltd.
http://www.jasapp.com
https://images.worknrby.com/4T6JXzMLj0icZ1ImMTgqtw==/profile_1547811410351.jpg
Visit Website
1-2 Years

Full Time

INR

15000 - 20000

Per Month

10-25

Jaipur

Mansarovar, Jaipur, Rajasthan, India

Jaipur

India

NA
Job Category
Digital Marketing
Skills
Google analytics
Keyword Research
Link Building
Local SEO
SEO Off Page
SEO On Page
Google webmaster
Language Preference
English
Hindi
Job Summary
Write creative, unique, and relevant online content for articles, websites, blogs, and other emerging formats.Comfortable working under timelines and a goal-based approach.Researching and gathering useful information and writing relevant content as per the style, tone, and requirements.Should filter information into clear and concise text and have the ability to present content in the most engaging manner.Creative thinker with the ability to transform technical and digital information and processes into compelling stories.Develop grammatically correct and quality content across different verticals.Analyze information from multiple sources (SME, Offline and Online) and use them to create original documents for a wide variety of corporate and academic clients.Analyze content and break down data into different logical formats and structures.Ensure consistent internal and external communication of the brand, messaging and tone across the buyer's journey. Demonstrate consistency and clarity in showcasing ProProfs brand voice across every touchpoint. Conduct rigorous quality checks on every piece of outbound content.