Similar Jobs
Vaishali Nagar, Jaipur
2-3 Years
PHP

,

Cake Framework

,

Laravel

,

Wordpress CMS

,

Codeigniter

,

Angular Java Script

,

Node JS

,

React JS
Vaishali Nagar, Jaipur
2-3 Years
PHP

,

HTML

,

CSS

,

Javascript
Vaishali Nagar, Jaipur
0-1 Year
Laravel

,

PHP

,

Cake Framework
Manual Tester Job in Blive Web Solutions Pvt. Ltd. Jaipur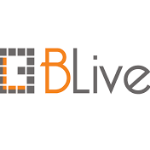 Manual Tester
Blive Web Solutions Pvt. Ltd.
http://www.blivesolutions.com
https://images.worknrby.com/fy9HkdPCJMbeXLXMPZVdMw==/profile_1542966837713.jpg
Visit Website
Fresher may apply

Full Time

INR

10000 - 15000

Per Month

10-25

Jaipur

Chitrakoot, Jaipur, Rajasthan, India

Jaipur

India

NA
Job Category
IT & Software Development
Language Preference
English
Hindi
Job Summary
Candidate need to do manual testing for various projects. Must be an intelligent and creative person. Should be responsible for error-free work. Bug-fixing. Training would be provided to fresher candidate.