Similar Jobs
Nirman Nagar, Jaipur
3-5 Years
PHP

,

Javascript

,

AJAX

,

Jquery

,

HTML

,

MVC

,

Codeigniter

,

Laravel
Purani Chungi, Vidhyut Nagar
2-3 Years
C

,

IOS
Manasarovar Metro, Gopalpura Bypass
1-2 Years
Fiverr

,

Upwork

,

Social Channels

,

E-Commerce

,

SRS

,

Document Analysis
Pre Sales Business Analyst Job in Techradius Hitech Pvt. Ltd. Jaipur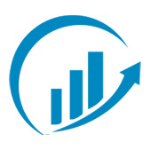 Pre Sales Business Analyst
Techradius Hitech Pvt. Ltd.
http://www.techradius.net
https://images.worknrby.com/4CnRQK1bfY10gZZV&oPKyQ==/profile_1549454655501.jpg
Visit Website
1-2 Years

Full Time

INR

15000 - 20000

Per Month

10-25

Jaipur

Nirman Nagar, Jaipur, Rajasthan 302019, India

Jaipur

India

NA
Job Category
IT & Software Development
Language Preference
English
Hindi
Job Summary
Generating Business from online Bidding Portals (like Upwork, Odesk, Guru freelancer etc.), Proposal writing, Follow-ups. Understanding Of Web & Mobile Development Concepts & Terminology. Responsible for communicating with the clients through Cold Calls and portal chats. Status reporting to clients on a regular basis, based on project status Creating documents for Clients as per analysis i.e. SRS, Proposal Scope, Brief and Detail document for project.