Similar Jobs
Vaishali Nagar, Jaipur
1-2 Years

PHP
Vaishali Nagar, Jaipur
2-3 Years
SEM

,

SEO
Vaishali Nagar, Jaipur
1-2 Years
JavaScript

,

HTML

,

Jquery

,

Bootstrap
React Native Developer Job in Blive Web Solutions Pvt. Ltd. Jaipur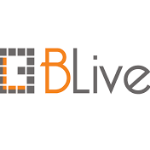 React Native Developer
Blive Web Solutions Pvt. Ltd.
http://www.blivesolutions.com
https://images.worknrby.com/fy9HkdPCJMbeXLXMPZVdMw==/profile_1542966837713.jpg
Visit Website
1-2 Years

Full Time

INR

25000 - 30000

Per Month

10-25

Jaipur

Chitrakoot, Jaipur, Rajasthan, India

Jaipur

India

NA
Job Category
IT & Software Development
Language Preference
English
Hindi
Job Summary
Candidate would be responsible for react native development. Should have good understanding of react native skill set. Experience in any other skill along with react native would be an added advantage.