Similar Jobs
Vaishali Nagar, Jaipur
2-3 Years
Marketing

,

Sales & Marketing

,

Market Data Analyst

,

Campaign Marketing
Gajsinghpura Ajmer Road, Bank Colony
Fresher may apply
Business Development

,

Business Generation

,

Client Servicing
Chitrakoot, Jaipur
3-5 Years
Bidding

,

Buisness Analysis

,

Business Development Manager

,

Presales
Sales Job in Singhal Build Home Pvt.ltd. Jaipur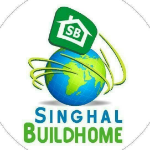 Sales
Singhal Build Home Pvt.ltd.
http://www.singhalbuildhome.com
https://images.worknrby.com/efqUSkqUeLHUZpKp6nWXqA==/profile_1554875969197.jpg
Visit Website
Fresher may apply

Full Time

INR

15000 - 20000

Per Month

10-25
Real Estate

Jaipur

Nirman Nagar, Brijlalpura, Jaipur, Rajasthan, 302019

Jaipur

India

NA
Skills
Business Development
Channel Development
Client Servicing
Language Preference
English
Hindi
Job Summary
Required potential and dynamic candidates for highly growth oriented company.Candidates which have strong will power and goal oriented can apply.Candidates should have good communications skill and pleasing personality.Candidates should have feeling of ownership.He/she will report to Sales Manager /M.D.To sell flats.This job is target based .Incentives extra on sales.Responsibilities and Duties1.to sell flats.2.to describe customers about features of project.3.to do visit of customers/brokers to ongoing projects.4.to do promotional activities.5.to handle customers queries.6.to resolves customers grievances.7.to do customers follow up.8.to do loan formalities of customers.9.to meet customers for closing deal.10.To generate leads11.to coordinate with customer for site visits, meeting, registeries, payments and loan follow up.12.to do field related works.13.to do marketing related all activities. Required Experience, Skills and QualificationsMinimum 2 years experience required.Candidates should have good communications skill.Candiates should have attractive personalities and good convincing power.Real estate/construction line candiates are preferred.Hard working and dedicated person required.