Similar Jobs
Nehru Garden, Fateh Sagar Road
0-1 Year
B2C

,

B2B

,

Advertising

,

Branding

,

Brand Marketing

,

Cold Calling

,

Business Development
Monsoon Palace, Udaipur
0-1 Year

Sales
Marketing Executive Job in Just Dial Ltd. Udaipur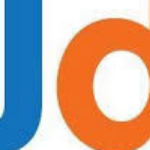 Marketing Executive
Just Dial Ltd.
http://www.justdial.com
https://images.worknrby.com/U8cMCVq27OGX2pY72SrzOQ==/profile_1553592456530.jpg
Visit Website
0-1 Year

Full Time

INR

20000 - 25000

Per Month

50+
Ecommerce

Udaipur

Aishwarya College Of Computer Education, A9 Extension 1, Kamla Nehru Nagar, Udaipur, Rajasthan, 313001

Udaipur

India

NA
Skills
Business Development
Corporate Sales
Internet Marketing
Concept Sales
Language Preference
English
Hindi
Job Summary
Department – Sales Purpose of the Role – ® Achieve lasting customer success and higher profitability ® Leverage Justdial's strength in creating clients' campaign where he gets maximum benefit at most cost effective investments ® Drive sales and increasing the number of client acquisition and thereby generating revenue for our organization Key Responsibilities – 1. Meet commercial establishments those are located within the area allocated to him / her and adhere to the following steps: a. Present the business offering and explain benefits of the brand to the prospective clients. b. Provide a demo and explain the advantages and features of the services. c. Collect qualitative business information of the business enterprises he/she visits and also explain how the same would be represented to the users of Justdial. d. Explain the contract, its feature, tenure and all terms and conditions to customer in detail. e. Answer the queries raised by the customers. f. Persuade the business owners/managers to register with Justdial as paid customers, which would enhance their business.