Similar Jobs
Sitapura Industrial Area, Sitapura
3-5 Years
PHP

,

Wordpress CMS

,

Drupal
Pratap Nagar
2-3 Years
C++ Programming

,

Java

,

CSS Coding
Sitapura Industrial Area, Sitapura
2-3 Years
PHP

,

MySQL

,

Laravel

,

React JS
Android Devloper Job in Laxmaya Technologies Pvt. Ltd. Jaipur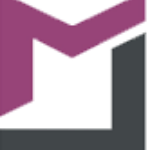 Android Devloper
Laxmaya Technologies Pvt. Ltd.
http://www.laxmayatechnologies.com
https://images.worknrby.com/Kn3nUOk1rpmzPZn9kMpJ4Q==/profile_1548413521485.jpg
Visit Website
3-5 Years

Full Time

INR

25000 - 30000

Per Month

25-50

Jaipur

Sitapura

Jaipur

India

NA
Job Category
IT & Software Development
Skills
Android Application Development
Language Preference
English
Job Summary
Job Description - Laxmaya Technologies Pvt. Ltd. is looking for an Android Apps Developer who possesses a passion for pushing mobile technologies to the limits and will work with our team of talented engineers to design and build the next generation of our mobile applications. Responsibilities - Design and build advanced applications for the Android platform - Collaborate with cross-functional teams to define, design, and ship new features. - Work with outside data sources and API's Unit-test code for robustness, including edge cases, usability, and general reliability. - Work on bug fixing and improving application performance. Continuously discover, evaluate, and implement new technologies to maximize development efficiency.