Similar Jobs
Mansarovar, Jaipur
1-2 Years
PHP

,

Web Application Development
Mansarovar, Jaipur
Fresher may apply

PHP
New Sanganer Rd, Sumer Nagar
1-2 Years
HTML

,

Wordpress CMS

,

PHP
Software Developer Dot Not Job in Cynosure Technologies Pvt. Ltd. Jaipur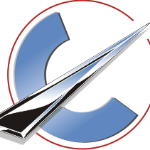 Software Developer Dot Not
Cynosure Technologies Pvt. Ltd.
http://www.cynosuretech.com
https://images.worknrby.com/cAxAbcOUO4NC5rEftIZ41w==/profile_1551187035830.jpg
Visit Website
2-3 Years

Full Time

INR

15000 - 20000

Per Month

10-25

Jaipur

Mansarovar, Jaipur, Rajasthan, India

Jaipur

India

NA
Job Category
IT & Software Development
Skills
C Sharp
Dot Net
XML
Web Server
JSON
Database
ADO.NET
Microsoft SQL
Language Preference
English
Hindi
Job Summary
The successful candidates should be able to build high-quality, innovative and fully performing software in compliance with coding standards and technical design. Experience with development of multi-tier web applications and Line-of-Business applications would be required. Responsibilities and Duties Write re-usable, testable, efficient & documented code as per industry best practices Document and maintain software functionality Comply with project plans and industry standards Stay plugged into emerging technologies/industry trends & apply them into operations Cooperate with fellow developers & team mates to ensure software quality Aggressive problem diagnosis and creative problem solving skills Required Experience, Skills and Qualifications Sound experience in C#, Asp.Net, MS SQL Server, JSON, XML & Web Services Execute full life-cycle software development with strong OOPS programming concepts Experience with Azure/AWS cloud based application development will be an advantage Integrate software components into a fully functional software system Strong Analytical & logic building skills are must.