Similar Jobs
Vivek Vihar, Govindpuri
2-3 Years
Digital Marketing

,

SEO

,

SMO

,

Blogging

,

ORM

,

Google Adwords
Nirman Nagar, Jaipur
3-5 Years
PHP

,

Javascript

,

AJAX

,

Jquery

,

HTML

,

MVC

,

Codeigniter

,

Laravel
Sodala
2-3 Years
React JS

,

CSS

,

HTML

,

C#

,

JavaScript

,

Asp.Net
Telecaller Executive Job in Techradius Hitech Pvt. Ltd. Jaipur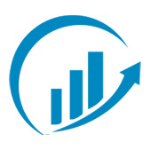 Telecaller Executive
Techradius Hitech Pvt. Ltd.
http://www.techradius.net
https://images.worknrby.com/4CnRQK1bfY10gZZV&oPKyQ==/profile_1549454655501.jpg
Visit Website
1-2 Years

Full Time

INR

15000 - 20000

Per Month

10-25

Jaipur

Nirman Nagar, Jaipur, Rajasthan 302019, India

Jaipur

India

NA
Job Category
IT & Software Development
Skills
Sales & Marketing
Presales
Language Preference
English
Job Summary
Sales or Presales experience Responsible for doing outbound calls to potential leads captured in marketing campaigns. Attend inbound calls from Clients/Customers to address their requirements. Excellent communication and presentation skills. Sharing insights with management to help in strategic decision making. Knowledge on document management and MS office tools like excel, powerpoint, word etc. Ensure all the leads captured are properly managed in company CRM. Required Experience, Skills and Qualifications:- A degree in IT / Computer Science and/or 1-3 years relevant experience in IT domain. Strong written and verbal communication skills including technical writing skills. Basic knowledge in QA and Testing of Web & Mobile applications.